Domki mobilne - kemping Terme Čatež
Domki mobilne - kemping Terme Čatež
Klimatyzowany
Klimatyzowany
Odkryty basen sezonowy
Kryty basen sezonowy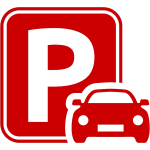 bezpłatny parking
Domki mobilne - kemping Terme Čatež
Klimatyzowany
Odkryty basen sezonowy
Kryty basen sezonowy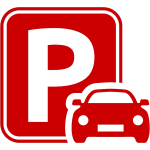 bezpłatny parking
Domki mobilne - kemping Terme Čatež
Położenie:
Mobile homes in new prestigious campsite*****,
Camping Terme Catez is located next to the Summer Thermal Riviera, 3 km from the town Brežice in small town Catez ob Savi. Summer Thermal Riviera, extends on 2,300 m2. For children there is animation group and dwarf Catez. Total water area extends on 10,000 m2, slides, lazy river, wave pool, children's water park. In the surrounding area there are numerous bike paths, golfers have only 7 km to a beautifully arranged golf course Mokrice. Within the term are available also (mini golf, tennis courts, beach volleyball, football, basketball).
Zakwaterowanie:
20 mobile homes
The Summer Thermal Riviera, boasting the largest outdoor pool complex far around, offers entertainment to all generations with more than 10,000 m2 of thermal water surface. Visit the water attractions and pools of various shapes with thermal water with a temperature between 26 and 36 °C.

Interesting facts
- 10,000 m2 - OF THERMAL WATER SURFACE
- 1,250 m2 - POOL WITH WAVES
- 450 m - LAZY RIVER
- 1,000 m2 - PIRATE'S ISLAND
- 900 m2 - CHILDREN'S WATER PARK

Pools and attractions:
Pools and attractions of the Thermal Riviera are the reason that hearty laughter echoes far at the children's water park with play structures and water slides. The youngest will without a doubt find most appealing the Pirate's island. Children's playfulness will rub off on adults when they slide down the toboggan triplet, and you can catch your own wave in the pool with waves. The boomerang toboggan will give you an adrenalin rush. A real splashing paradise and enjoyment await you in the lazy river, over which you can navigate on large rubber rings. In the pool of irregular shapes you can let your body and soul to indulge in dreams and a rejuvenating massage from thermal water bubbles, also in two pools with underwater massage nozzles. Those who enjoy a long swim should jump into the olympic-size pool.

Amusement Park
When you think you have seen everything, take a turn to the Amusement Park. You will be overtaken by an adrenaline rush at pirate's tower, from where you take a free fall towards new adventures. Speed? Five metres per second! Show your acrobatic skills on the bungee trampolines.

Somewhat younger visitors will enjoy at the mini go-kart track.
You and your friends can also try out a round of miniature golf. Wake up the lively child and competitiveness within you at water wars, a game with small water balloons.

Connection with Winter Thermal Riviera
At Terme Čatež, the weather will not stop you from enjoying in water. Only a short walk over the connecting bridge and you can continue bathing at the Winter Thermal Riviera.
ZWIERZĘTA DOMOWE:
Zakazane wprowadzania
Zameldowanie:
16:00
Wymeldowanie:
10:00
MH 2+3:
mobile homes (34 m2 surface + covered patio 18 m2):
- 2 bathrooms (shower, WC),
- air condition, SAT TV, WI-FI,
- furnished kitchen (induction cooktop, micro-wave, refridgerator),
- 2 bedrooms (2 + 3),
- living-room area with additional bed,
- patio with couches.
Dobrze wiedzieć
Klimatyzowany
Odkryty basen sezonowy
Kryty basen sezonowy
bezpłatny parking
rezerwacja:
Cena zawiera:
- rental of a mobile home (34 m2 + covered terrace18 m2)
- daily up to 6 tickets for entrance to the Summer or Winter Thermal riviera twice per day (Summer Thermal riviera is opened from the end of April to the beginning of October 2017)
- use of electrical energy
- bed line and bath towels
- cleaning of the mobile home after departure
- parking

Note:
check-in possible after 4 p.m. on the day of arrival; check-out until 10 a.m.
pets are not allowed.
Dopłaty:
- Local tax: 2,5 € / person / night; children up to 6,99 tax - free of charge
- Registration fee: 1,50 € / person; children up to 6,99 tax - free of charge
- Obligatory deposit for mobile home on arrival: 100 €

REMARQUE:
Check- in is after 16.00 o'clock on arrival day, check-out until 10.00 o'clock on departure day.
Pets are not allowed.
Cancellation conditions:
You can cancel the reservation up to 5 days before arrival at the latest. If the guest does not show up at the hotel, 1 night will be charged.
In case of cancellation of the reservation 5-0 days before arrival, 1 night's stay will be charged.

Payment terms:
- 100% payment by the guest upon arrival at Terme Čatež at the reception
Wakacje: SŁOWENIA & BIH - OFERTY TOP


OFERTA TOP