Golf Hotel
FIRST MINUTE - 5% + bambino fino a 11,99 anni - GRATIS
Golf Hotel
Golf Hotel
Piscina coperta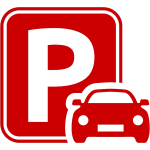 Parcheggio Gratuito

Animali ammessi (supplemento)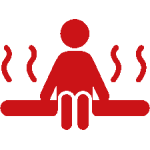 Sauna

Distanza 2000 m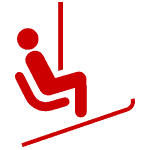 Sciovia (m): 100 m
Pista da sci 100 m
Skibus 100 m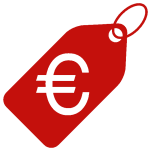 Prezzo da 73 EUR
Golf Hotel
Located 1,169 m above sea-level, at 200 metres from the centre of the village and 2 kilometres from the centre of Folgaria
Posizione:
Located 1,169 m above sea-level, at 200 metres from the centre of the village and 2 kilometres from the centre of Folgaria, Golf Hotel offers amazing holiday opportunities all year round, with excellent skiing in wintertime and lots of activities in summertime.
Distanza:
Within easy reach of the hotel there are some excellent ski schools and ski lifts for winter: moreover, in summer, a 18-holes golf course is directly located in front of the hotel and lots of excursions are available nearby.
Alloggio:
The hotel is composed of a main building, where you can find the 63 rooms of various typology, and a residence area where are situated 28 two-rooms apartments (available only in hotel formula) that will let guests have all the necessary comforts during their stay.
Both solutions are furnished in typical mountain style and are equipped with telephone, TV, safety box, hairdryer and minibar.
OFFERTA HOTEL:
The Sport & Beauty Center is equipped with indoor pool, sauna, Turkish bath, tropical showers, equipped gym and relax area with tea corner. Massages and wellness treatments are available too.
The Golf Hotel has gorgeous communal spaces, often decorated in keeping with Alpine tradition, for example the splendid bar and restaurant hall have been created with great care, according to the Tyrolese, Viennese and Bavarian styles, which help to create a comfortable and tasteful environment and a warm Alpine atmosphere. The traditional Stube, characteristic of this style, is perfect for guests to enjoy moments of total relaxation.
During winter time are available miniclub, daily and evening entertainment and a pleasant piano bar to gladden some evenings a week.
Animali domestici:
ammessi (20€/giorno)
Check in:
15:00
Check out:
10:00
CAMERA STANDARD 1/2:
Located in the main building, Standard rooms are double/twin and they offer any comfort for a pleasant stay. All are equipped with wooden floor and balcony.
ROOM 1/2+1 - SUPERIOR:
Le camere Superior sono arredate con gusto in tipico stile montano e sono dotate di ogni comfort per un piacevole soggiorno. Tutte dispongono di pavimento in legno e di balcone. Le camere triple o quadruple saranno assegnate in corpo centrale o in zona residence secondo disponibilità al momento dell'arrivo in struttura.
ROOM 1/2+2 - FAMILY:
The family room is composed of two separate rooms: a bedroom with double bed and a living room with sofa bed. The family room is furnished with wooden floor and provides a mezzanine with moquette. Some provide a balcony.
- SURFACE: cca. 40 sqm
- TYPES OF BEDS 2 single beds + sofa bunk bed , Double bed + sofa bed
- ROOM FACILITIES: Safe, Minibar (on request with fee), Carpet, Parquet or wooden flooring, Heating, Telephone, TV BATHROOM: Hairdryer, Private bathroom, Bidet, Shower, Complimentary bathroom products
- PHOTO GALLERY: Illustrative purposes only, rooms can be different in some details
Buono a sapersi
Ascensore
Piscina coperta
Parcheggio Gratuito
Animali ammessi (supplemento)
Sauna
Sciovia (m):
100 m
Pista da sci
100 m
Skibus
100 m
Prezzo da
73 EUR
prenotazione:
| L'alloggio | Servizio | 23.12.-30.12. | 30.12.-08.01. | 08.01.-14.01., 11.03.-20.03. | 14.01.-04.02., 25.02.-11.03. | 04.02.-25.02. |
| --- | --- | --- | --- | --- | --- | --- |
| Camera standard 1/2 | 1 x mezza pensione | 95.00 | 143.00 | 73.00 | 78.00 | 90.00 |
| room 1/2+1 - superior | 1 x mezza pensione | 118.00 | 166.00 | 96.00 | 101.00 | 113.00 |
| room 1/2+2 - family | 1 x mezza pensione | 130.00 | 178.00 | 108.00 | 113.00 | 125.00 |
gradtur - club - discount
23.12. - 19.03.
3%
FIRST MINUTE
per prenotazioni fino 30.11.
10%
Il prezzo include:
- Buffet breakfast
- Table service dinner
- Typical dinner once a week
- Christmas dinner
- New Year's Eve dinner
- Entertainment for children 4-11 years old (5 hours per day / 6 days per week)
- After-dinner Live music (3 times a week)
- Parking (until stocks last)
- Use of the indoor seasonal pool
- Wi-Fi (available oanly in the lobby)
Supplementi:
- tourist tax

Services with extra charge:
- Wellness Center
- Swimming pool
- Massages
- Baby cot (euro 10 per day, to be paid on spot)
- Small pets (euro 20 per day, to be paid on spot)
- Garage (euro 10 per day, euro 35 per week, to be paid on spot)
- Tourist Tax (to be paid on spot)
Minimum stay (different stays upon request):
7 nights - Saturday - Saturday: 21.12 - 11.01
7 nights - Free day of arrival: 11.1 - 25.1
7 nights - Saturday - Saturday: 25.1. - 29.2.
7 nights - Free day of arrival: 29.2 - 15.3

SCI: SLOVENIA, AUSTRIA, ITALY - MIGLIORE OFFERTA


OFFERTA SUPERIORE