Best Western Hotel Kranjska Gora
1 x child up to 1,99 years - GRATIS (no bed next to two adults)
Best Western Hotel Kranjska Gora
Best Western Hotel Kranjska Gora

Бесплатный Wi-Fi
Крытый сезонный бассейн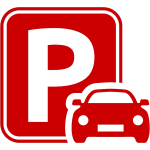 Бесплатная парковка

Разрешены домашние животные (за дополнительную плату)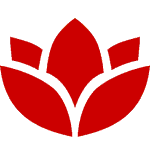 Спа и оздоровительный центр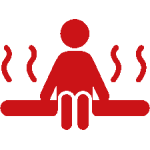 Сауна

Расстояние 300 m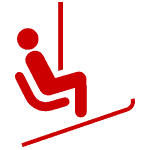 Ski lift (m): 300 m
Лыжня 300 m
Best Western Hotel Kranjska Gora
Расположение:
Best Western Hotel Kranjska Gora в 300 м от центра города и горнолыжных склонов.
Расстояние:
First ski slope: 300 m
Cross-country ski: 500 m
Village centre: 300 m
Grocery store: 300 m
Golf: 1200 m
Bike path: 10 m
River: 30 m
Lake: 700 m
Размещение:
72 rooms
Economy, standard and comfort rooms and ordinary suites do not have balconies. Balconies have superior rooms and junior suites.
The Hotel is situated only 300 metres from the centre of popular winter and summer resort, Kranjska Gora. It is near to the ski slopes of Vitranc and only few minutes walk away from the picturesque Lake Jasna. Nearby is the road to Vrsic. The hotel is suitable for those who wish to escape from the everyday hustle and bustle, whist the location of the hotel allows an easy access to the ski slopes, summer activities and resort facilities.

The Hotel offers 72 modern and comfortably furnished standard and superior rooms and suites. One extra bed or cot is permitted in the rooms for a surcharge.

This hotel is also renowned for its excellent cuisine. Its restaurant offers a vast choice of Slovenian dishes as well as top class international cuisine. Guests can enjoy the very best selection of Slovenian wines. Breakfast can be taken in the room, and guests are free to enjoy the terrace and gardens. Packed lunches can be provided. There is a ski school and ski storage facilities. An onsite gift shop is the perfect place to pick up those last minute souvenirs. After a busy day visitors can relax in the hotel's indoor pool, jacuzzi, steam bath, and selection of saunas. Finnish, infrared and aromatic are available, and additionally guests can choose to enjoy a luxurious and relaxing massage. The hotel offers a fitness room and four tennis courts. The reception area is open 24 hours, and there is a business centre and meeting rooms. There is a children's play area. Guests can rent bikes from the hotel.

Wired internet access is available in public areas, and there is free parking. Activities that can be enjoyed near to the hotel include table tennis,canoeing, hiking, cycling,horse riding, and mini golf.

Internet: gratis WIFI
Еда:
buffet breakfast and buffet dinner
Домашние животные:
allowed (extra payment 20 EUR/day)
Заселение:
14:00
Выселение:
10:00
ROOM 1/2 (+1) - STANDARD:
Some of rooms include 1 or 2 additional beds and are appropriate for families.
- telephone
- bathroom
- TV
- Wi-Fi
- Size: cca 18 m2
ROOM 1/2 (+1) - COMFORT:
The comfort rooms can accommodate 2 adults and a maximum of 2 children on an extra bed and are therefore ideal for a family vacation.
- Double bed room has a skylight.
- bathroom, telephone, plasma screen television, minibar,
- room size: approx. 21 m2
ROOM 1/2(+2) - SUPERIOR (BALCONY):
Superior rooms with a balcony feature a minibar, satellite TV, a safe and a bathroom with a bath or shower. Most of these rooms offer stunning mountain views. Superior rooms can accommodate two adults and one child on an extra bed.
• Room size: approx. 25 m²
• This double room has a balcony, seating area and tea making facilities.
Room offer:
• Safe
• TV
• Hair dryer
• Balcony
• Desk
• Seating area
• Bathtub or shower
• Towels
• Sofa bed
• Free WiFi!
ROOM 1/1 - STANDARD:
Хорошо знать
Лифт
Бесплатный Wi-Fi
Крытый сезонный бассейн
Бесплатная парковка
Разрешены домашние животные (за дополнительную плату)
Спа и оздоровительный центр
Сауна
Ski lift (m):
300 m
Лыжня
300 m
бронирование:
| Размещение | Обслуживание | 03.01.-11.01. | 11.01.-17.02. | 17.02.-05.03. | 05.03.-11.03. | 13.03.-24.03. | 28.03.-27.04. | 27.04.-15.06. | 15.06.-16.09. | 16.09.-01.11. | 01.11.-15.12. | 15.12.-20.12. | 20.12.-24.12. |
| --- | --- | --- | --- | --- | --- | --- | --- | --- | --- | --- | --- | --- | --- |
gradtur - club - popust
бронирование до 31.01.
4%
| | | | | | | | | | | | | | |
| --- | --- | --- | --- | --- | --- | --- | --- | --- | --- | --- | --- | --- | --- |
| child till 1,99 years - gratis - no bed | < 2 | 100% | 100% | 100% | 100% | 100% | 100% | 100% | 100% | 100% | 100% | 100% | 100% |
| child till 7,99 years - 50 % | 2 - 8 | 50% | 50% | 50% | 50% | 50% | 50% | 50% | 50% | 50% | 50% | 50% | 50% |
| child till 11,99 years - 30 % | 8 - 12 | 30% | 30% | 30% | 30% | 30% | 30% | 30% | 30% | 30% | 30% | 30% | 30% |
| person over 12 years - 10 % | > 12 | 10% | 10% | 10% | 10% | 10% | 10% | 10% | 10% | 10% | 10% | 10% | 10% |
Цена включает:
- bed and breakfast
- Free entrance to the pools and whirlpool
- Free entry to fitness
- Free WI-FI
Дополнения:
- Tourist tax
2,00 EUR person/day, children aged 7 to 18 years old receive a 50% discount
- Dinner 25 EUR / person
- Pets 20 EUR / day
ГОРНОЛЫЖНЫЕ КУРОРТЫ: СЛОВЕНИЯ, АВСТРИЯ, ИТАЛИЯ – ЛУЧШЕЕ ПРЕДЛОЖЕНИЕ


ЛУЧШЕЕ ПРЕДЛОЖЕНИЕ