Apartmany Gertlitzen
Apartmany Gertlitzen

U pláže
Krytý sezónní bazén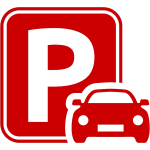 Parkování zdarma

Zvířata povolena (za příplatek)

Vzdálenost 2000 m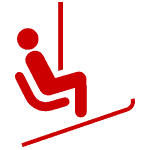 Lyžařský vlek (m): 2000 m
Lyžařská trať 3000 m
Skibus 150 m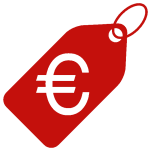 Cena od 70 EUR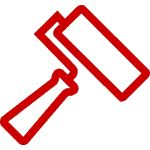 Rok poslední renovace: 2000
Apartmany Gertlitzen
Apartmány Gerlitzen, apartmány u jezera, s krytým bazénem, u skibusu, lyžování v Gerlitzenu, Gerlitzen, Korutany, Rakousko
Poloha:
Of the ski run to the half-pipe, the cross-country ski trail down to the pasture, the sun terrace to paragliding, ideal for young and old, see the ski area Gerlitzen.
With the free ski bus. (Stop is about 5 minutes walk from App Karin and Janko&Metka, and 7 minutes from Rudolf) to Annenheim, with the modern cable car to 1000 - 1900 meters above sea level and beautifully you can enjoy over 26 snow-sure slopes in the sunshine in 14 chalets and regain new energy. Schischulen und Schi- Snowbordverleih direkt am Berg. Ski schools and ski-snowboard rental at the mountain directly.
And if the winter is very cold, you can enjoy with your sweetheart a romantic, or with your children and an exciting slide, walk on the frozen Ossiachersee.
Apartments Karin and Rudolf are 2 km, App Janko & Metka are 4 km away from the cable car.
Ubytování:
The apartment complex Karin (appartment types A, B, E)
is located in Bodensdorf/Steindorf on the north side of Ossiachersee, with a beautiful view onto the snow-covered ski area Gerlitzen. Special winter offer = free ski transport to Gerlitzen arena!
The house has a large indoor swimming pool with a length of 20m x 5m pool, which is available free of charge for people over 3 years. Here you will find toilets, showers, changing rooms and washing and drying machines (surcharge). Of course, there are parking spaces, passenger elevators and telephones.
Because of the good position from App Karin you can be reach within 10 minutes walk: grocery stores, restaurants, cafes, bars, discos, bakery, post office, banks, sauna, massage studios, train stations and bus stops, etc.
Apartments Karin are located in 2 separated new building, connected with big lobby and swimming pool. Swimming pool is open every day aftre 15 o'clock, only for people over 3 years old. Ski room is in ground floor.
Ski bus stop: 5 minutes away by walk.
The apartment complex Janko & Metka (appartment types C)
Apartments Janko & Metka are located on Northern part of the lake. 2 separate buildings with new big and very good equipped apartments, big balconies, with free parking. Indoor pool is open every day after 15:00 o'clock for people over 3 years old.
Ski bus stop: only 5 minutes away. The cable car is 4 km away. Nearby the apartments is backery, restaurant.
ApartmentsRudolf: KR1 in EB1
Apartments Rudolf are located near the apartments Karin, area nearby. Apartments Karin are older, mainly renovated. Apartment house has no sswimming pool. You cannot enter into the pool of Karin's apartment.
Ski bus stop is 7 minutes away by walk.
Nabídka hotelu:
All the apartments are fully equipped: fully equipped kitchen-kitchen utensils, dishes, caseroles, glasses, plates ... /living room with bed or pull-out sofa, bedroom with bed or two separate beds, bathroom with shower or bath tub.
Many of the apartments have also an oven, microwave ...but not all of them!
Additional beds are different! Upon the reservation we will send you the photos of your apartments!
Pictures are taken in different apartments. Differencies of apartments: colour, design of kitchen, kitchen equipments, bed sizes (140x200, 160x200, 180x200 or 2 separate beds, bathrooms with shower or tub ... but all are same caterisized. Basic equipments are in every app same.
In apartment house is also an elevator.
App houses have a space in cellar or ground floor for skies. You can lock your skies here or bring them into your apartment. Leave the skies at the balcony then.
Indoor pool - persons over 3 years old.
Zvířata:
allowed: 3 EUR/day (only in 2 apartments)
Příjezd:
16:00
Odjezd:
10:00
We recommend that you bring bedsheets which are able to be put on every bed (untension bedsheets). Bed sizes are different: 140x200, 160x200, 180x200.
1 /2 +2 APP, TYP A (KARIN):
Type A (approx. 46m 2) for maximum 4 people (2 adults and 2 children under 12 years), with living room with a couch to pull out or a double bed, bedroom with 2 twin beds or a double bed. TV
1 /4 APP, TYP E (KARIN):
3-room apartment for 4 adults.
A lot of different types of E apartments at different apartment houses. Many of them are with bunk beds, many without.
Bathroom, living room with sofa/fully equipped kitchen, bedroom with bunk bed or separate beds.
If you want, we would send you the photos of the app.
1 /4 +1 APP, TYP B (KARIN):
3-room apartment for 4 adults and 1 child. Fully equipped kitchen, bathroom with shower, living room with tv. Bedroom, second bedroom with 2 bunkbeds.
Dobré vědět
U pláže
Krytý sezónní bazén
Parkování zdarma
Zvířata povolena (za příplatek)
Lyžařský vlek (m):
2000 m
Lyžařská trať
3000 m
Skibus
150 m
Cena od
70 EUR
Rok poslední renovace:
2000
rezervace:
| Ubytování | Služba | 01.12.-25.12., 09.01.-21.03. | 25.12.-03.01. | 03.01.-09.01. |
| --- | --- | --- | --- | --- |
| 1 /2 +2 App, Typ A (Karin) | 1 x pronájem | 70.00 | 88.00 | 72.00 |
FIRST MINUTE DO 30.12.2021
pro rezervace do 30.11.
5%
Cena zahrnuje:
- rent of apartment (electricity, water, fully equiped kitchen, entrance into indoor pool in app Karin, sat-tv, parking, internet in lobby)
Příplatky:
Supplements are paid upon arrival on spot:
- Tourist tax: 2 EUR/day/person over 18 years
- Caution: 50 EUR
- Cleaning at arrival: 50 EUR

You can take also:
- Towels and bed linen: 20 EUR/person (otherwise you tkae yours)
- Wifi in app: 5 EUR/day
Indoor pool is open from 15:00 every day. Only in App Karin and Janko&Metka, App Rudolf has no swimming pool.
LYŽAŘSKÉ AREÁLY VE SLOVINSKU, V RAKOUSKU A V ITÁLII - TOP NABÍDKA


TOP NABÍDKA